Trinity Kitchen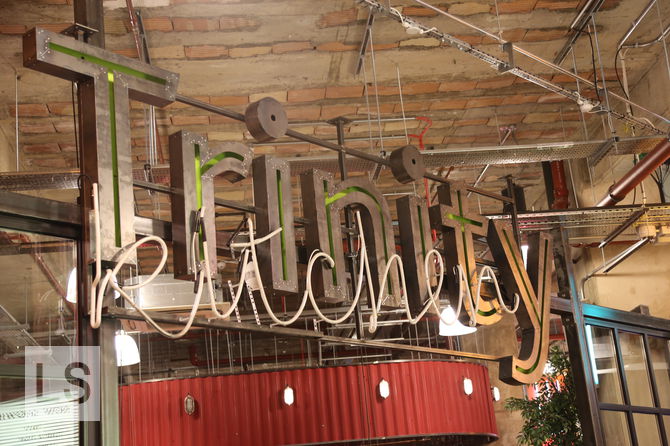 The Trinity shopping centre's food court is located in the far top corner of the complex and offers a variety of permanent and temporary stalls. You can order from any of the stalls, collect your food (some offer buzzers for when it is ready) then go off and find a table wherever you like.
The standard of food is hit and miss. I have eaten at the Vietnamese stall, Pho, twice now and twice been impressed. The food is tasty but not too strong and you get lots of it. Similarly, the burrito stall, Tortilla, is far superior to Barburrito in my opinion.
However, I felt that the ribs from Chicago Rib Shack lacked any real flavour. The chips were few and the coleslaw was a huge disappointment. Meanwhile Chip + Fish dared to serve up chips that looked and tasted like oven chips. There is a real probability that these chips would have been suitable for vegetarians. That is not how you make proper fish and chips!
Trinity Kitchen has a lot going for it. You can take a group of people there at lunch, everyone can get what they want, and you can sit together. The rotating temporary stalls mean you can regularly try something new. It is also a reasonably speedy way to eat. The drawback of this though is that you have to take a punt on each stall. It may be brilliant, but it could equally be a disappointment too.
Reviewed by Leeds Restaurant Guide.
Address
More options
See more International reviews.