Wasabi Teppan-Yaki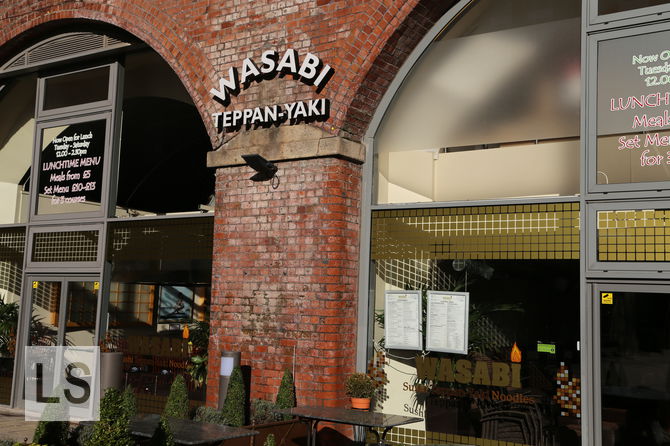 This restaurant has closed down.
Hidden under the Dark Arches down at Granary Wharf, Wasabi Teppan-Yaki claims to offer exquisite Japanese cuisine. Certainly there is some appeal in having chefs prepare food right in front of you - the restaurant experience with the safe knowledge that you can see how it was cooked will suit even the most paranoid mind.
We decide to order the bento boxes - a whole meal in a box (albeit with no chocolate brownie - damn these authentic experiences). The tasty food that arrives is spicy without being too hot, although I would have liked the rice to be a little stickier if I was being picky - it is not practical to lift a box to your face.
The staff were very helpful, talking us through exactly how to eat the soup, which apparently is not as simple as you might expect. The waiter did not seem to like me struggling with chopsticks though - despite my insistence that I was happy to use them, he turned up a minute later with a fork, whisking the chop sticks out of my hands, which I found quite amusing.
It was an enjoyable lunch, but if you want the full experience, go in the evening when the atmosphere is at its best.
Reviewed by Leeds Restaurant Guide.
Address
Little Neville St, Leeds, LS1 4BR
More options
See more Japanese reviews.