White Cloth Gallery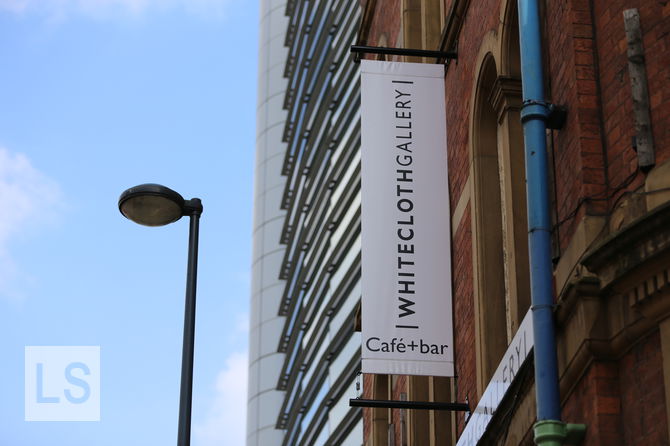 Art gallery slash cinema slash bar slash meeting place, White Cloth Gallery seems to be all things to all people. Their bar style seating area contains a number of tables, round which are set large arm chairs and sofas.
Their menu is not extensive. They do a burger, a pizza, salads and during the day some sandwiches too. We are eager to try out the homemade burgers, so we order one of those each. Christos enquires if they come with chips, but the waiter explains they do not fry anything as they "make it all fresh". I am pretty sure there is such a thing as fresh chips, but I am not going to argue.
When the burgers turn up, they come with a taste that really does remind me of home made burgers, and my taste buds are very much pleased. I am not left overly full though, and this is after upgrading from the 5oz to the 10oz burger - it is a good job I did as the 5oz must have been tiny, though this way, I paid £9 for the privilege.
It is not that it was not a nice burger, because it was very tasty. However, for that kind of money, I can go to a burger restaurant and get a huge selection of burgers, and sides too. For that reason, I would go elsewhere.
Reviewed by Leeds Restaurant Guide.
Address
26 Aire Street, Leeds LS1 4HT
More options
See more British reviews.