Wokon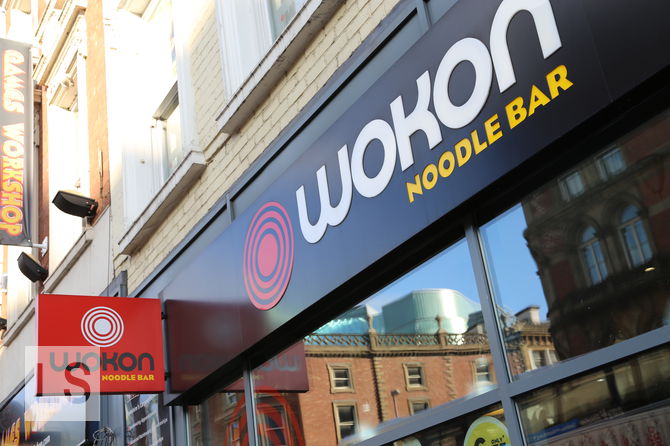 This restaurant has closed down.
Like all convenience food outlets, with Wokon, you know what you are getting. Wokon provides a range of great stir fry dishes that come jam packed into a box full of tastiness.
Do not be fooled by the size of the box - there is so much food in there! Indeed, my one complaint about Wokon is that they provide too much food. I generally get about halfway down the box before having to give up because I am too full - not a great scenario when I would consider the £6 I have spent as a rather extravagant lunch. My favourite is the nasi goreng with pork, but you cannot go too wrong with any of the choices. I found the Thai red curry hot but just about manageable.
It would also be nice if they would tighten up their quality control. Sometimes the meat is fine, but occasionally it can all be lumped together. They also have at least two American Express stickers on their window, despite not accepting the card. Beyond that though, it is consistent and predictable food and makes a filling and reasonably cheap evening meal. The Wasabi peas are lots of fun too.
Reviewed by Leeds Restaurant Guide.
Address
156 Briggate, Leeds, West Yorkshire LS1 6LY
More options
See more Fast Food reviews.