Yates's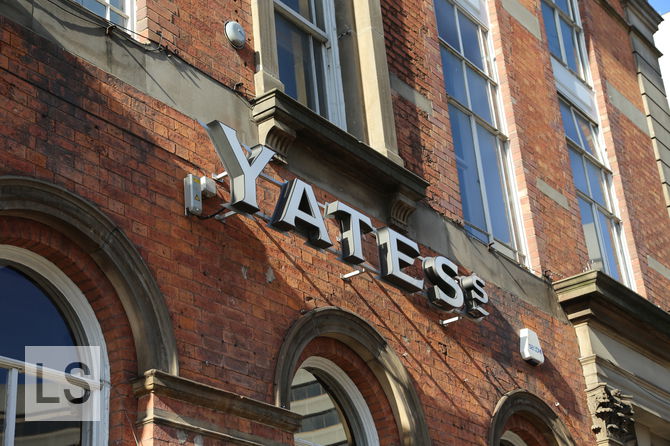 To describe Yates's as a dank pit of despair could only be summed up as an insult to dank pits of despair, which are, in my experience, far more cheery places than Yates's. But they do show the Formula One.
While the staff are generally friendly, the place is just a state. The table mat coverings that advertise their food are somehow glued to the table and the entire place smelt of sick.
We opt for the Sunday roast and get served vegetables that tasted so hard that they could well be raw, and a so-called roast that you would think twice before serving to your most hated in-laws. I did not think it was worth paying £35 a month for Sky Sports to avoid having to go to Yates's to watch the Formula One - but I learned my lesson the hard way.
Since writing this, I have been back to give them another chance. In fairness, the food was far more edible that time. The veg still tasted raw but the rest of the dish was acceptable. Price is worth a mention too - it was £5 for a Sunday roast, with a dessert, and they also offer 2 for 1 on desserts, 50% off all food on Thursdays and kids' meals for £2. I still would not go back though. I would rather pay the extra £1 and go to a Weatherspoon.
Reviewed by Leeds Restaurant Guide.
Address
43 Woodhouse Ln, Leeds, Woodhouse Lane, Yorkshire LS1 3HQ
More options
See more Sunday Roast reviews.