Zizzi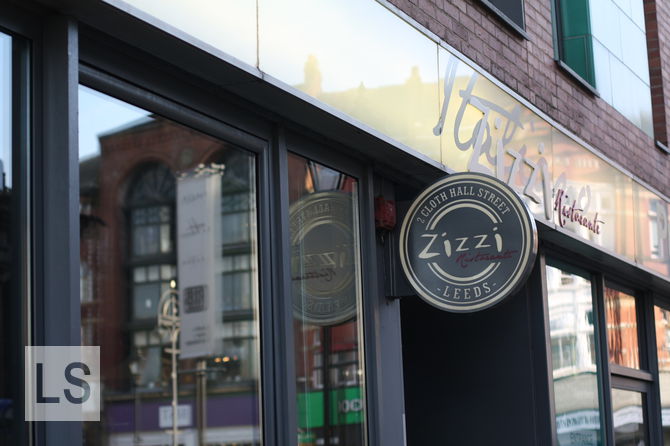 My first thought upon arriving at Zizzi was how bright a restaurant it was. While most opt for a dimly lit ambience, Zizzi was a cleanly fitted out, brightly lit open affair. They had only one partitioning wall, which was nothing more than blinds really.
We were seated soon enough, but apparently not assigned a waiter because we were left to sit for a while before someone came up to us and asked if we had been spoken to.
We placed our order, and our drinks turned up ten minutes later, which seems rather a long time for two simple fruit juices. The food was not far behind it though, arriving within twenty minutes of us placing the original order.
The food itself was good. I had ordered the lamb shoulder, which was cooked until very tender, literally sliding off the bone. The bed of beans and peppers complemented it nicely. Meanwhile, Elina's fish stew contained a small mountain of mussels on top of a layer of prawns, being perhaps a little under-generous with the bread.
After this, we were presented with dessert menus and then left to sit for twenty minutes - a silence only broken when I grabbed a different waiter and asked for the bill. This would seem a simple request, but he said that he could not, we would have to speak to our waiter. Only when I complained that he had not come near us in twenty minutes did he then agree, not to get the bill, but to go find our original waiter. It was a scream at the sky, "how can this be so complicated" moment.
Overall, the food was quite nice but the service ruined the experience.
What our friends say
A stranger once stopped me in the street to ask me for a restaurant recommendation, having just walked out because he said his food was so bad.
Reviewed by Leeds Restaurant Guide.
Address
2 Cloth Hall St, Leeds, West Yorkshire LS1 2HD
More options
See more Italian reviews.