Aire Bar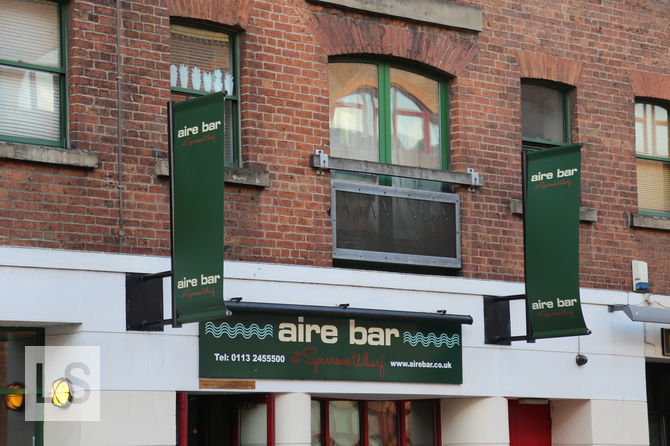 Nestled in the bank of the river is Aire Bar. Descending the stairs you find yourself in a venue with exposed brick walls and ceilings, a balcony area over the river that is beautiful in summer, and large canvas prints of Leeds hanging at regular intervals along the walls.
I found their drink range disappointingly small, but the food menu is reasonably varied. I settled upon the stuffed chicken breast. It arrived within fifteen minutes, and the chicken was juicy, but I found the bacon too hard and crispy. The potatoes were nice, mainly due to the amount of butter on them.
Overall it probably felt below average in taste terms and, without the sun shining on a river side seat, I am not sure how much appeal Aire Bar has.
Vegetarian options
Titling your veggie burger "Tha's not right, but it's ok" is not cool.
Reviewed by Leeds Restaurant Guide.
Address
Sparrow Wharfe, 32 The Calls, Leeds LS2 7EW
More options
See more Pub Grub reviews.