Bar Room Bar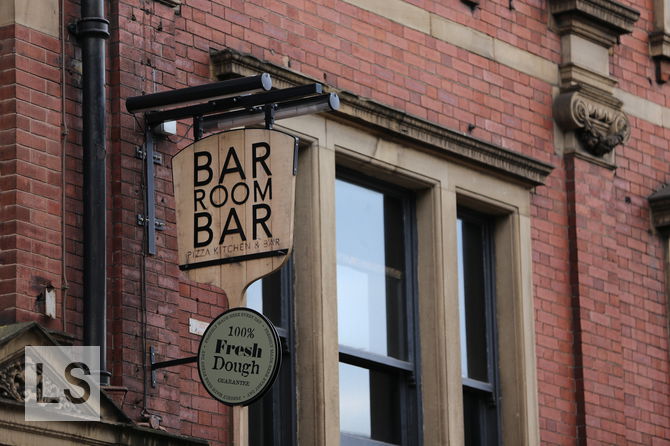 BrB, known in full as Bar Room Bar, is located half way down Call Lane. It has a number of rooms, done out in stylish decor, including large picture frames, fireplaces and wood panelling. Their menu includes pizzas, flatbreads, burgers and salads.
I order the ultimate burger while Elina opts for the goats cheese flatbread, and they arrive a little over fifteen minutes later. Although my burger contains both beef and chicken, I feel the flavours merge into one a little, leaving it without distinct tastes or a satisfying texture. The salad that comes with it is enjoyable, but is the only side you get. One touch I did like was that the two sauces you get with it both come on the side, so you can sauce to your own preferred level.
Elina had better luck with her flatbread. She thought the goat's cheese, along with a tonne of peppers, salad and pesto sauce was really tasty, to the point where she was unable to stop eating until long after she was full. Damn the deliciousness!
Reviewed by Leeds Restaurant Guide.
Address
37 Call Ln, Leeds, West Yorkshire LS1 7BT
More options
See more Pub Grub reviews.