Belgrave Music Hall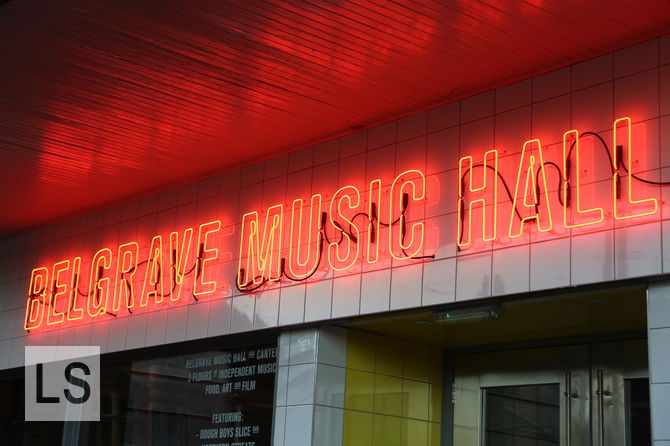 The Belgrave Music Hall is a building steeped in history. It first opened its doors in 1934 and now provides a wonderful venue for gigs, with a bar downstairs and a roof terrace that must be amazing in the summer. Unfortunately, as I write, it is winter.
Downstairs in the main bar they have two food stations. A fish & chips and a pizza bar. We opt for the pizza and choose four slices from the the choice of around six they have on display. Once we order, the slices are placed in a proper pizza oven complete with wooden pizza paddle for putting them in and taking them out.
The toppings seem sparse but the base is excellent and there is some cheese and salad added after cooking for extra effect. After 7pm I am not sure I would be sold, but before then it is half price. This means our four £2.60 slides, which represent a quarter of a pizza each, come to a grand total of £5.20. A bargain for the quality.
Reviewed by Leeds Restaurant Guide.
Address
1A Cross Belgrave St, Leeds, West Yorkshire, LS2 8JP
More options
See more Pub Grub reviews.