Brasserie Blanc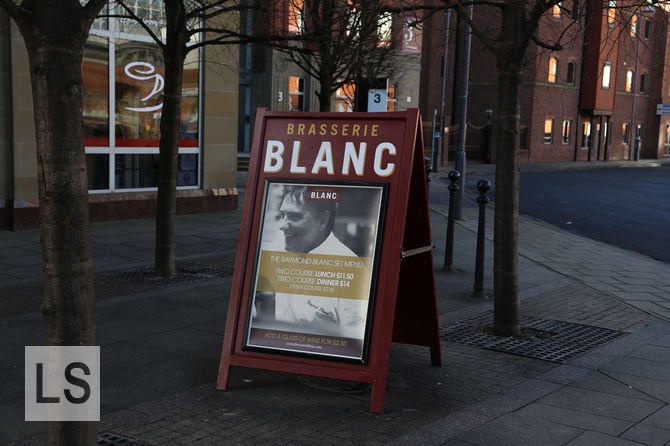 When a celebrity chef opens a restaurant, you generally expect it to be expensive, bordering on overpriced. Brasserie Blanc, part of Raymond Blanc's restaurant chain, which sits quietly by the canal running through the middle of the city, upsets this tradition.
The restaurant is actually surprisingly affordable. Indeed, it is cheaper than most of the other French restaurants that you will find in Leeds, allowing you to pick up a three course meal for around £17; £19 if you want to add wine.
I do not think it is the finest French food you will find, but given the standards in Leeds, that is certainly no insult, and will nevertheless get your taste buds smiling. Try the slow cooked beef; you are unlikely to regret it.
Reviewed by Leeds Restaurant Guide.
Address
Victoria Mill, Sovereign Street, Leeds LS1 4BJ
More options
See more French reviews.