Crowd of Favours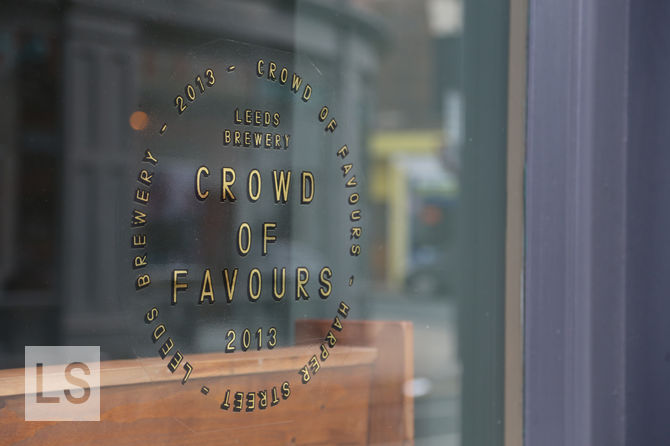 Part of the Leeds Brewery chain, Crowd of Favours can be found next to Kirkgate Market. It is nicely decorated inside with candles and traditional lampshades. However the wooden chairs and benches feel a little unforgiving. The lack of light also makes it hard for me to read the menus.
They had run out of the sausage wheel so I opt for the classic steak burger instead. The meat is high quality and works together well with the cheese and bacon. The bacon is too crispy for my taste though and the salad tastes very over-dressed. The chips are soggy but moorish.
Elina's fish and chips actually taste as such. Not boiled into oblivion but not the tastiest fish either. It certainly is not a bad meal, but given it cost over £10 per dish, I am not in a hurry to go back here.
They have a basement area which would be great for large groups and being a Leeds Brewery pub it has a strong range of real ales too.
Reviewed by Leeds Restaurant Guide.
Address
Harper Street, Leeds, LS2 7EA
More options
See more Pub Grub reviews.