J D Wetherspoon (The Cuthbert Brodrick, Becketts Bank, The Hedley Verity)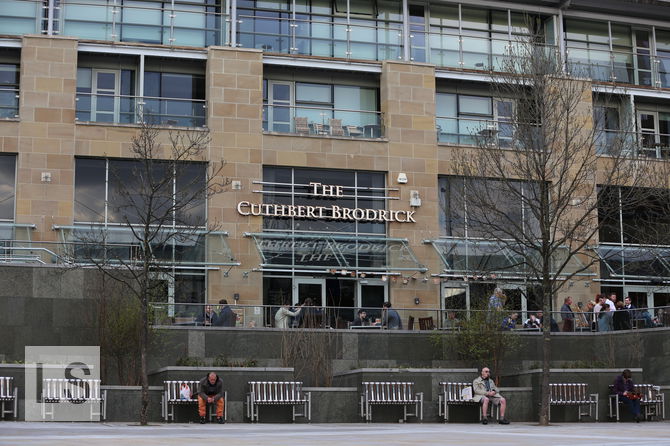 There seem to be two types of people in the world - those who like Wetherspoons, and those who do not. I come down on the former side. Wetherspoons offer really cheap drink prices, decent food and they do not have any music, so you can actually hold a conversation. That is exactly what I want in a pub.
Take steak night for example - for about £7 you can have a mixed grill that features sausage, chicken, gammon, steak, pork and lamb, as well as chips and vegetables and a pint - you could not make it at home that cheap! Their steaks certainly are not Blackhouse, but you can specify how well you would like it cooked and they normally get reasonably close.
The best one to visit is The Cuthbert Broderick on Millennium Square. Plenty of outside seating, although it gets busy in summer, and plenty of space on the first floor too. Stick or Twist is nice if you want somewhere quiet, while Beckett's Bank is a little less consistent than the other two.
I will also included The Hedley Verity in this section. It is a Lloyds Number 1 rather than a Wetherspoon, but it is the same chain, with the same menu. The only difference is the added disco lights.
Reviewed by Leeds Restaurant Guide.
Address
28-30 Park Row, Leeds, West Yorkshire LS1 5HU
More options
See more Pub Grub reviews.