Lazy Lounge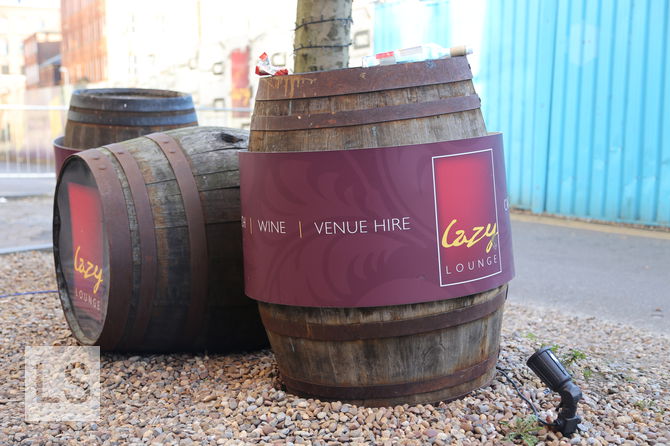 We walk in to Lazy Lounge, a name that still bugs me a little because you have to go out of your way not to make bad puns about it. Inside, we find a rather well decorated, fairly busy bar, with people sitting around enjoying lunch. We head upstairs and seat ourselves, and a waitress soon comes over to take our order.
Or at least give us some menus - she says she needs to wait five minutes to actually put our order through as the kitchen is busy, but true to her word, it does not actually seem to delay our food, which arrived promptly once we had placed said order. We both went for the lamb burger, which was well dressed and delicious.
The drinks were a little more disappointing. Elina had ordered a lemonade, but what she actually got was a fancy bottle containing lemon flavoured water. Still, it was not any more expensive, so not the end of the world.
Once we ask for the bill it arrives reasonably promptly and the waitress goes for the card machine straight away so we could make payment. Top marks here as we are busy at lunch and do not want to be sat around. The bill came to about £23 for the two lamb burgers and two drinks.
Reviewed by Leeds Restaurant Guide.
Address
Wellington St, Leeds, Yorkshire LS1 4JY
More options
See more Pub Grub reviews.