Nation of Shopkeepers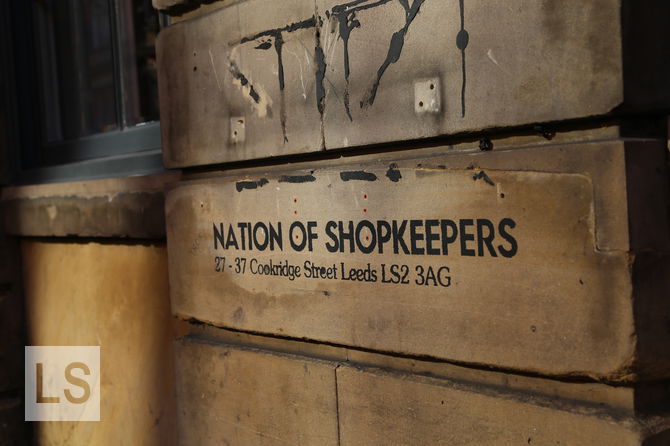 It would be easy to be put off by the hipster style of Nation of Shopkeepers: the mediocre range of drinks, the strange yet not interesting videos playing on the wall and the general feel that only people too far up their own behind hang out here. Because it is incredibly annoying. However, the food on the other hand, isn't too bad.
Try the southern fried chicken. They are famous for it, at least in our circles. Served on the bone with a skin that is probably more delicious than The Colonel can produce, along with some smashing chips and barbecue baked beans.
On balance however, I do not think Nation is worth a visit. When they are busy the queue at the bar can turn into a marathon wait and I have never been in a bar where the staff have such a bad attitude. In my experience they are consistently rude, unhelpful and unpleasant. It is a shame because the food is quite good, but quite frankly it just is not worth the aggregation.
Reviewed by Leeds Restaurant Guide.
Address
27-37 Cookridge St, Leeds, West Yorkshire LS2 3AG
More options
See more Pub Grub reviews.