Nicholson's Pubs (The Victoria Hotel, The Palace, The Scarbrough Hotel)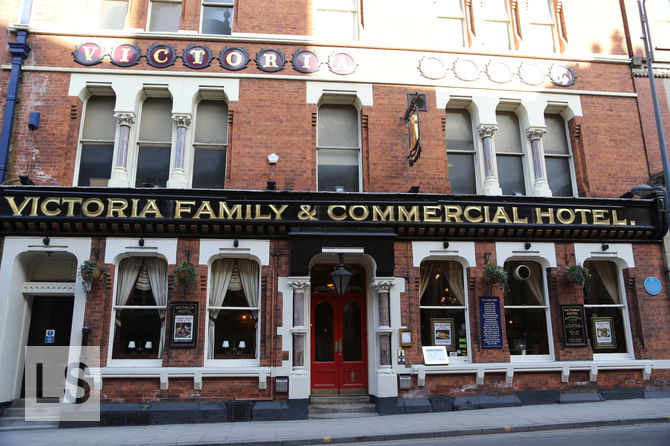 Despite its listed building status and great range of ales, The Victoria Hotel is ultimately a chain pub, and as such, you know what you are getting and what you get will be reasonably consistent.
The wait at the bar is usually rather a long one, but the staff are always friendly and once you have ordered your food, it does not take too long to arrive. I recommend the fish and chips, which have provided us with a tasty dinner on more than one occasion.
The Palace will deliver a similar experience, as will The Scarbrough Hotel, although you do get a lot of football fans in there on match day.
Reviewed by Leeds Restaurant Guide.
Address
28 Great George St, Leeds, West Yorkshire LS1 3DL
More options
See more Pub Grub reviews.