Revolution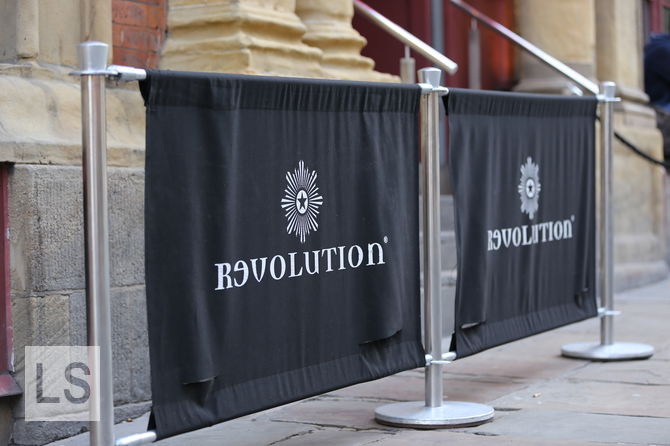 There is a lot of talk about doing "simple food" in a "modern way" these days. Usually, what that means is taking a dish that you can produce cheaply, attempting to add some kind of street cred to it, and selling it on at an over inflated price.
Revolution have stumbled into this game, and I am not sure why. Their fish and chips and mini cheese burgers are nice on their own. They are not going to win any prizes, but they really do fill a hole, and the extra dressing around them is just unnecessary.
Given that Revolution is quite a nice bar (when people are not getting stabbed outside it), it is an ideal place to go if you are planning a night out, as you can get some reasonable food and an extensive drinks range, all in one place.
Reviewed by Leeds Restaurant Guide.
Address
48 Call Ln, Leeds, West Yorkshire LS1 6DT
More options
See more Pub Grub reviews.