Senbon Sakura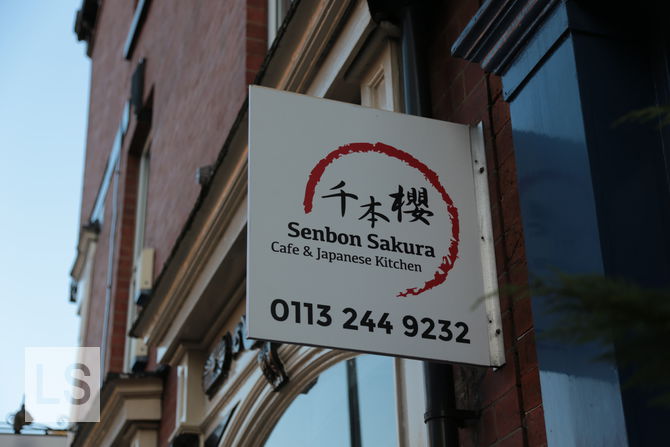 Located on Great George Street, Senbon Sakura fills the gap of clearly being a proper restaurant while still being affordable enough to list on Just Eat.
The decor matches this attitude, with some nice touches. There is a curtain for a door and a large mural on the wall. That said, on a cold winter's night, it's not doing a great job of keeping the heat in. The toilets are clean but don't provide any method of drying your hands.
The prices are great. We feed three of us for under £40, including drinks.
The food arrives a little sporadically. I start with some tuna sashimi, beautifully arranged and follow that with a mixed katsu bento box that comes with chicken, pork and pumpkin. Everything about it is a winner.
Elina has spicy pepper squid, which falls a little short. It is limp: both the squid and the batter are the same texture. The pork katsu udon does a bit better.
Venla, being a toddler, opts for the chicken and chips. Japanese style, of course: chicken yakitori. This is probably the star dish of the meal: we end up fighting for the final pieces.
In summary, we don't think it's the finest Japanese food you can find in Leeds. But it is good, and for the price, makes a very attractive alternative if you are on a budget.
Reviewed by Leeds Restaurant Guide.
Address
71 Great George Steet, Leeds, LS1 3BR
More options
See more Japanese reviews.