Soba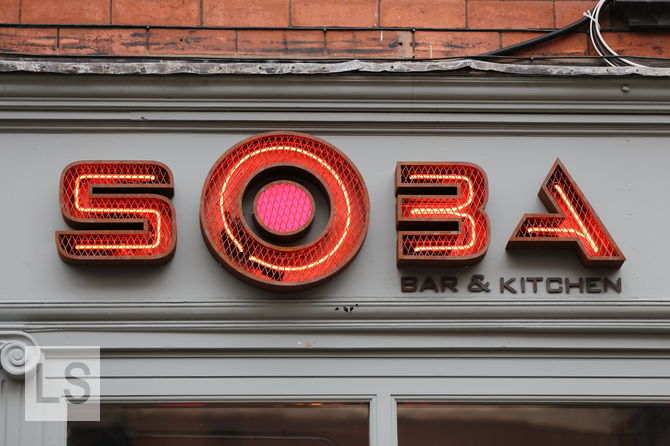 Soba is a bar based on Merrion Street. They have a downstairs area, and a much larger upstairs. They offer table service. We colonise a large table and then sit there awkwardly for fifteen minutes while we wait for our friends to turn up. We get a round of cocktails in. There are no alcohol free ones on the menu.
We start with the sticky chicken wings. They are tasty but their real winning feature is that the meat comes straight off the bone. We also get the lime and coriander prawn katsu which comes with a side of mango chutney.
For our main Elina has the Thai green curry. She decides on this only after a long deliberation, as everything looks good. It hits the spot. I have the BBQ pork which is less satisfying. The volume of rice needs more sauce. The Asian greens work very well though.
There are so many tasty-looking items on the menu, we will be hard pushed not to come back here. Good food and friendly staff makes Soba a great destination.
Reviewed by Leeds Restaurant Guide.
Address
9a Merrion Street, Leeds, LS1 6PQ
More options
See more Pub Grub reviews.