Sous Le Nez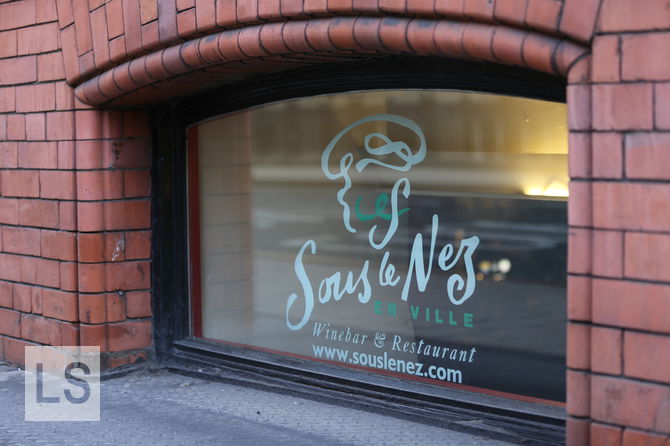 Not being a snooty Eton-educated member of the Bullingdon Club, it is rare that I get kicked out of a restaurant. But when you have sat for several hours in a restaurant as popular as Sous Le Nez, you eventually politely get asked to free up the table for their next booking.
Sous Le Nez does not seem to be a household name despite having been around for quite a long time. Why, I am not too sure, as it offers some of the best French food in Leeds. Of course, it also offers a price range that you would expect from a restaurant aiming to serve the best French food in Leeds. However, if you get in there before 7pm, you can often take advantage of their early bird special - a three course meal including half a bottle of wine for £25.
You can also tell that it has plenty of authenticity because all of the waiters speak perfect English, but add the word "monsieur" to the end of each sentence.
I was somewhat torn on picking my starter. I was eager to try pigeon, but what happened if I did not like it? I did the only sensible thing I could do - opted for the pork and talked Elina into getting the pigeon so that I could try it. I should not have worried - turns out that pigeon is delicious and takes me one step closer to reaching my goal of having eaten every animal on Earth.
I picked the duck for my main course, which was somewhat of a safe choice and delivered to mouth-watering expectations. I finished things off with their chocolate cake, which was never going to disappoint. That said, if you are going to opt for the lemon cheesecake instead, you will not be disappointed either.
Reviewed by Leeds Restaurant Guide.
Address
Quebec House, 11 Quebec St, Leeds LS1 2HA
More options
See more French reviews.