Tapped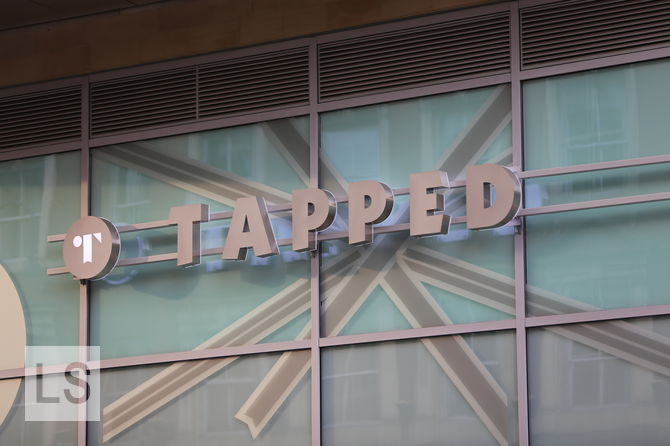 Located on Boar Lane, Tapped is a pub embedded into the outside of the Trinity Centre. Walking in, you are greeted by a series of brewing tanks along the back wall. It is not clear whether they are just for display or not, but they do apparently have a microbrewery on site.
Pizza is the only item on the menu. They come in 7", 12" and 18" sizes. Someone called "Big Dan" makes the dough. Our drinks are served in fancy glasses that look to me like they do not hold a great deal.
The food arrives in 15 minutes, served on a metal plate mounted on a place mat. No cutlery is provided, but serviettes are. We do not have a ruler to measure the pizzas, but it seems a short 7" to us. The cheese is very stringy but the toppings look a little sparse to me. This, combined with the small size and no option to bulk up the meal with sides, leaves me hungry.
Reviewed by Leeds Restaurant Guide.
Address
51 Boar Lane, Leeds, LS1 5EL
More options
See more Pub Grub reviews.