The Liquorist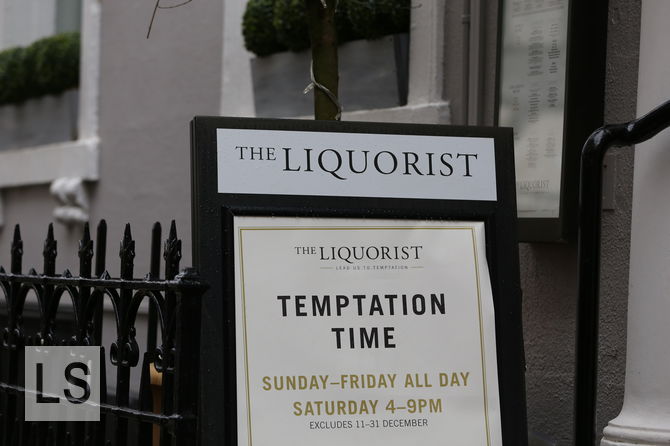 The Liquorist is located on Greek Street. The inside is well furnished. It has exposed wood and metal. Too often it is easy to make such designs look lazy or cheap, but they have avoided this trap.
I think the staff of The Liquorist were somewhat taken a back to have a customer on a Monday. They are busy stock taking, though break off immediately when they finally notice me. After ordering it takes around 15 minutes for my food to turn up.
I have the burger. The patty is small, making it a perfect size for lunch. It comes in a brioche bun that holds together well. The wooden platter also comes with a bucket of chips, slice of gherkin and individual pots of sauce.
Overall, it is a very nice burger. It costs a little more than I would like to pay for a burger in a bar, but is probably worth it if you are looking to up the quality of your pub lunch.
Reviewed by Leeds Restaurant Guide.
Address
7 Greek St, Leeds, West Yorkshire LS1 5RW
More options
See more Pub Grub reviews.