The New Conservatory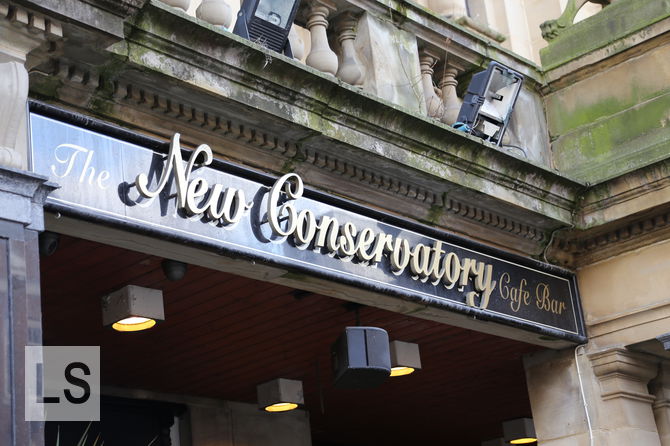 We head down the steps to the entrance of The New Conservatory and I get the strange feeling that I am walking into Cheers. Perhaps it is just the steps, the laid back feel and the similar decor, but it nevertheless inspires such a feeling, that in my book is certainly a bonus. We enter a well-furnished bar with traditional wooden fittings, book cases filled with books (suprisingly) and a somewhat out of place pin ball machine.
They run a table service and I ask if they have any Swedish cider. The waitress tells me she does not know, but invites me over to the bar to check, and once I spot they have every flavour of Rekorderlig in bottles. She also points out that they have it on draft too!
I order a burger and it comes cooked to my liking, however, Elina's sandwich comes with onion and tomato, despite requesting it to be without both. The food is otherwise tasty though, and while I will not be in a big hurry to go back for food, it seems like a splendid watering hole, especially as they often have live music.
Reviewed by Leeds Restaurant Guide.
Address
Albion Pl, Leeds, West Yorkshire LS1 6JL
More options
See more Pub Grub reviews.