The Pack Horse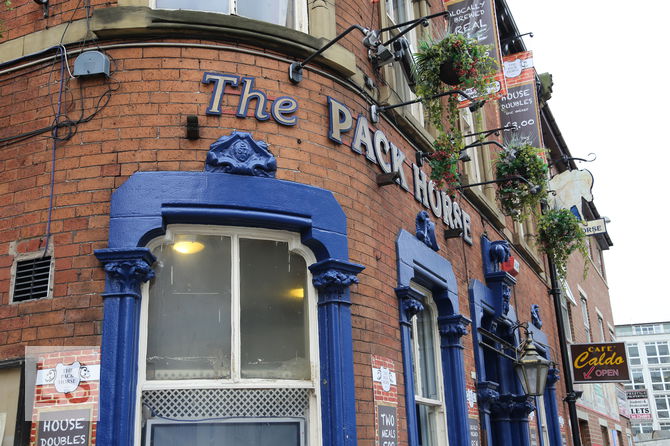 Not to be confused with The Packhorse, a pub located just off Briggate, The Pack Horse can be found at the top of Woodhouse Lane, opposite one of the engineering schools of the University of Leeds. It is often used for gigs and functions due to its rooms available for hire on the first floor.
I do not find it the nicest of venues. The hand dryers did not work in the toilets, so I had to resort to the time honoured tradition of using toilet paper to dry my hands. Elina's cranberry juice, which came without any ice, tasted warm. This was rectified by the temperature of the room actually cooling the drink down though - it was freezing!
Being so close to the University it tends to be student heavy and as such caters to that market. The burger fell apart in my hands and I did not rate the chips much either. Not somewhere I would ever want to eat at again.
Reviewed by Leeds Restaurant Guide.
Address
208 Woodhouse Ln, Leeds, West Yorkshire LS2 9DX
More options
See more Pub Grub reviews.