The Pit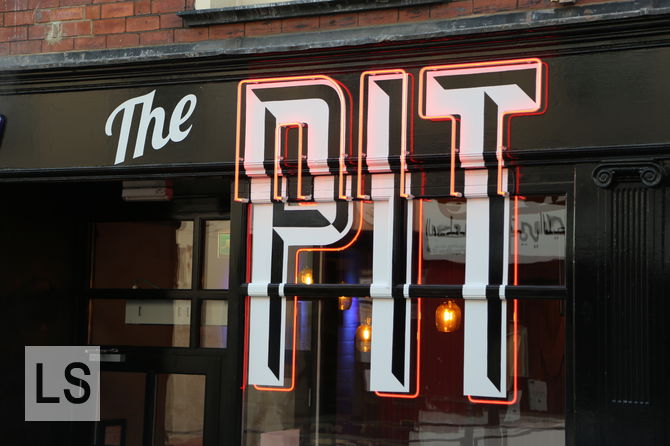 Following a successful chain of pub restaurants in Headingley, Arc Inspirations have now opened their first city centre venue, The Pit. It is located on Merrion Street and is mostly underground, but thanks to the two storey open plan frontage it receives plenty of natural light.
The bar is large and noisy so I have to shout my order over it. This causes some miscommunication as after placing my order another waitress comes over to check if I really want an extra side of fries alongside my existing side of fries. It then takes 32 minutes for the food to arrive and when it does, my ribs and lobster is a burger and lobster. I opt not to wait for a replacement and they give us free desserts instead.
The hot wings live up to their name and really pack a punch. The lobster comes with "all the work done" so is very easy to eat. Elina's ribs are tender but have a very weak flavour. My burger tastes mushy. My favourite part of the meal turns out to be the green beans that come with the oil still on.
The chocolate dessert pots are nice but we both felt they could have done with a bit more time to thaw.
Reviewed by Leeds Restaurant Guide.
Address
9 Merrion Street, Leeds City Centre, LS1 6PQ
More options
See more Pub Grub reviews.