The Ship Inn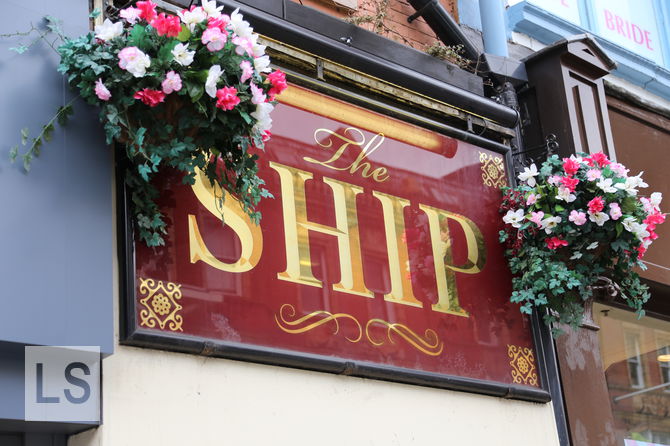 Nestled along Briggate in one of the alley ways leading up to Lands Lane, you will find The Ship. It is rather a small place with two flooring levels, reminding you of a main and aft deck of a ship. Perhaps that is why it was named so, I never thought to ask.
I ordered the hunter's chicken, which arrived in a semi-reasonable time. In their menu they discuss the various local businesses in Kirkgate Market they use to provide their ingredients, which is great. I am sure lots of other places may do so as well, but if they do, they should shout about it.
The meal itself was disappointing though. It was laid out in a fancy pattern across the plate and that just does not work for a hunter's chicken. It needs to fuse together - pub food is not fancy! The chips were also undercooked, so all in all, very disappointing.
Reviewed by Leeds Restaurant Guide.
Address
71 Briggate, Leeds LS1 6LL
More options
See more Pub Grub reviews.