Whitelocks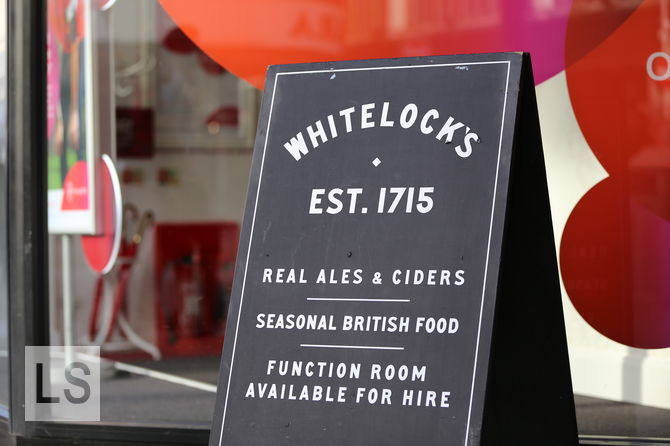 While Whitelocks is not the only pub to claim to be the oldest in Leeds, it certainly makes a strong case, having been established in 1715. Hidden down an alley between the Virgin Money Bank and the Carphone Warehouse, you almost feel like you are going through the wardrobe into old time Britain.
As we enter the bar, we find ourselves a table next to a traditional coal fire - one that the waitress regularly comes over to stoke. The food menu is rather limited, with the traditional items you would expect on a pub menu, though to be honest we both struggled to pick out anything that really got our taste buds excited.
Having ordered, we then waited over 35 minutes for the food to turn up - which seems an excessive amount of time for pub grub. I was fairly nonplussed with the burger, although why it takes them so long to cook a piece of meat that is still pink on the inside is unclear. The fish was far more of a disappointment, seemingly having been boiled into a paste.
All in all, it just was not worth it. It is not a cheap pub, nor is it serving cheap food - and the food just does not come up to scratch.
Reviewed by Leeds Restaurant Guide.
Address
Turks Head Yard, Leeds LS1 6HB
More options
See more Pub Grub reviews.