YO! Sushi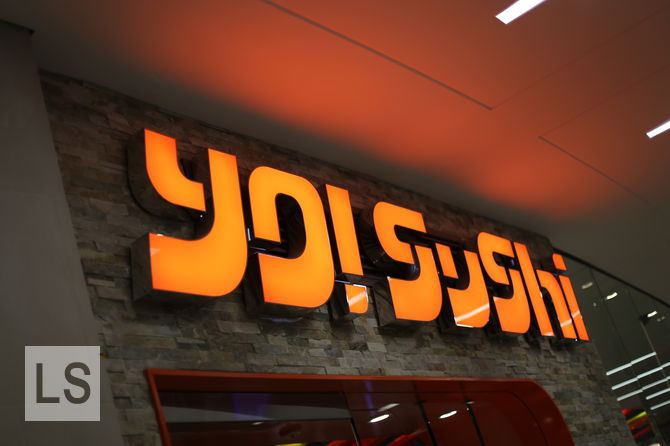 Yo! Sushi certainly makes for an interesting dining experience. After queuing for a while, you are shown to a seat next to a conveyer belt. A series of dishes then go past and each one is colour coded - the colours represent a price and you just pick off what you want from the belt. At the end a staff member adds it all up and gives you your bill.
Your seat comes with everything you need. Two taps with still and fizzy water, cutlery, napkins and a help button to summon a waiter if you would like to order one of the custom dishes, which include most of the hot food.
The food itself is very tasty. It is difficult to accurately know what you are getting as you cannot look up each dish in time, but just grabbing something that looks pleasing seems to work. We also ordered the seafood soup which turned up to be rather hotter than I was expecting, but still just about manageable!
It was certainly a novel experience, but not without its faults. All the best dishes are the expensive ones (as you would expect), so although it seems good value, it soon adds up. We spent over £40 just on lunch. Also, I have only once seen it without a queue, so you almost always have a wait for a space. Once sitting down, service was fast though so the experience moves on at a reasonable speed from there.
Reviewed by Leeds Restaurant Guide.
Address
Harvey Nichols, 107-111 Briggate, Leeds LS1 6AZ
More options
See more Japanese reviews.