Yoko's Teppanyaki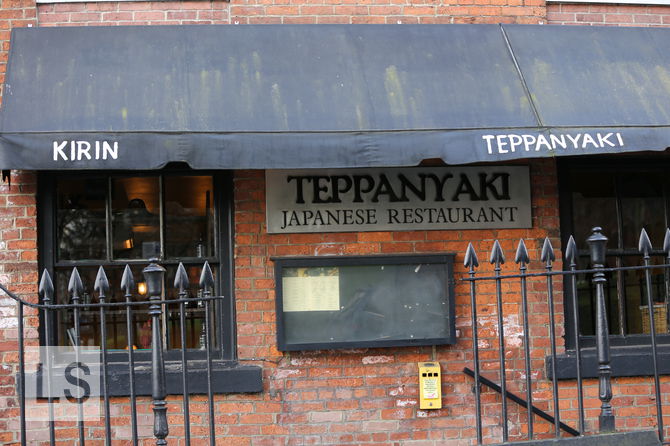 Hidden away on Belgrave Street, Yoko's Teppanyaki is located below Sandinista, behind a door that offers little indication as to whether they are open or not. Taking the plunge and giving it a pull, we find ourselves on a bridge over a water feature, stepping down into a large restaurant.
The menus were well laid out with all their specials at the front and the boring stuff at the back. Once we had ordered, we were seated at a table that encircles a large metal grill. Soon after, a chef appears with all the ingredients required, and having placed some oil on the grill, sets it alight, sending huge flames roaring towards the ceiling.
Everything is cooked in front of you, which has the advantage that you can customise your food the way you like it. I opt for my duck being medium, and plenty of seasoning on the fried vegetables. After cooking the food, he even manages to scoop up the sauce using two flat spatulas. That is of course impossible, yet we both agreed we did see it happen.
Sometimes my broad Yorkshire accent causes communication problems but not so here. Not only did everyone speak perfect English, but they had no problems comprehending me either.
The food was delicious, my only criticism being that there was not a great deal of it, which for nearly £20 for each of our mains was a little disappointing. Service was also questionable as they clearly forgot about our drinks.
Teppanyaki is certainly something you should try once though, and Yoko's provides an interesting dining experience if you have the budget.
Reviewed by Leeds Restaurant Guide.
Address
Belgrave Hall, Belgrave Street, Leeds, LS2 8DD
More options
See more Japanese reviews.